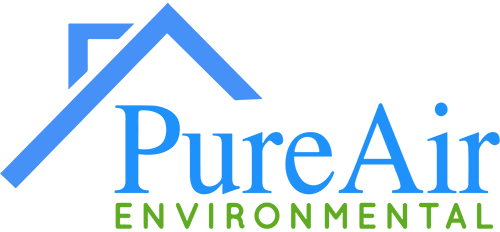 Air and surface purification technology designed and developed by Puradigm is the key to the destruction of the SARS-CoV-2 virus that causes Covid-19, according to a reviewed study by the University of Florida.
While various businesses are reopening to the public, the persistent spread of COVID-19 is challenging people to think of a failsafe way to keep their offices and homes safe from the SARS-CoV-2 virus — one way to do so is by using an air purifier. Some companies have gone so far as to claim their air purifiers can stop airborne diseases in their tracks. But with the numerous brands of air purifiers around, how can one know which one will be effective against the COVID-19 virus?
The University of Florida's Department of Medicine confirms the efficacy of an air and surface purification technology developed by Puradigm in inactivating SARS-CoV-2, the virus that causes COVID-19. The patented technology is represented by an Indiana-based company, Pure Air Environmental, and provides surface and air purification solutions that can eliminate over 99.9% of Covid-19 within 24 hours.
Pure Air Environmental's air purification devices, which cleans the air up to 3 times in one hour, are 100% safe for indoor use. These devices can be safely used in any residential or commercial space without limitations.
The University of Florida's Department of Medicine certified the air purifier's ability to inactivate 97.7% of infectious SARS‐CoV‐2 virus on stainless steel surfaces after 4 to 6 hours of exposure when high levels of virus are present and 99.9% after 24 hours. Results from the University of Florida research are also consistent with those of an independent study carried out by Insight Research Institute and Central Michigan University, which tested the effectiveness of Puradigm's proactive technology.
As economies are slowly trying to revive themselves, and businesses are opening up, Pure Air Environmental's air purification products would be useful in schools, fitness facilities, physician and dental offices, movie theaters, grocery stores, spa and massage centers, restaurants, mass transportation, museums, athletic facilities, hotels and resorts, casino's, etc. the owner of Pure Air Environmental, Jon Hartley, said in his statement, "these devices would be extremely beneficial in office buildings, gyms, doctor's offices, and schools to stop the spread of COVID-19." "We are proud to offer the most effective air and surface purifying technology in the market to reduce even the smallest of germs that could harm individuals in indoor spaces," he added.
According to the U.S. Environmental Protection Agency, air cleaning alone cannot adequately prevent the exposure of people to the COVID-19 virus. "When used along with other best practices endorsed by CDC, WHO, and others, air filtration can be part of a strategy to protect people indoors," the EPA advises.
Anyone interested in purchasing the innovations that continuously work to purify and sanitize the air and surfaces in homes or business environments can visit pureairenvironmental.com.
If you would like to speak to Jon Hartley about the use of this technology to kill SARS CoV-2, please call Pure Air Environmental at (317) 760-7873.
Media Contact
Company Name: Pure Air Environmental
Contact Person: Jon Hartley, Marketing Director
Email:Send Email
Phone: (317) 760-7873
Country: United States
Website: pureairenvironmental.com